Soulclan live in the forest so they have shelter from most of the elements. In the spring they have plenty of food and shelter. However in the winter they have very little food and shelter. They have wooden shelters to live in
Leader:   Slythn. Male. 24. Skilled warrior. ( Looks like the guy on the left of the picture) . Skilled fighter and will do what is needed for the clan.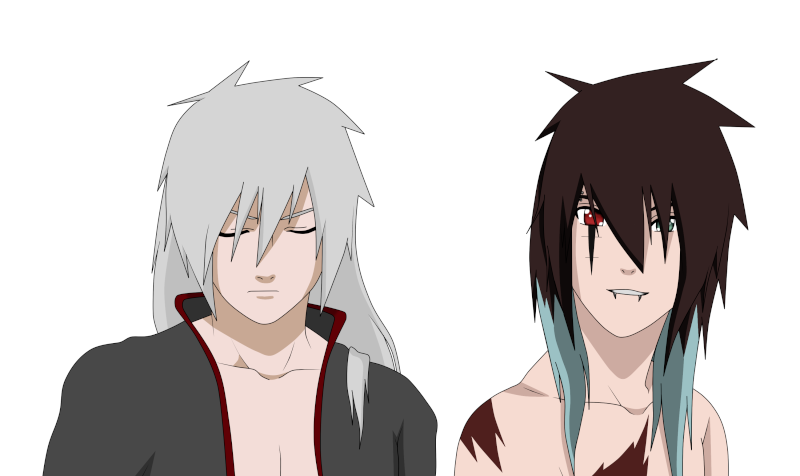 " />
Dragon: Silver.female. 16600. Had attempted to hatch 3 eggs but has failed at all 2.
Deputy: Zero. Male. 26. Stubbon and can be blood thirsty if wronged.
Dragon: Nightmare. Male. 18000. Stealthy and a hunter
Medic: Allia. short blond hair and green eyes. Female. 23. Skilled with different herbs as she finds many varsity in the forest
Medical apprentice: James. short brown hair and brown eyes. 16. Unsure on working without Allias help.
Warriors:
Avin.  Female. 19. often wears white dragon scale armor and her weapon is a ivory dragon claw. She has long white hair and gold eyes. Stubborn. Gifted with magic and the ability to quickly bond with dragons. There is a secret to her, she has the soul of a dragon, giving her the gift to interact with dragons as if she was one of them. She grew up being very close to her dragon. Due to her close relationships with dragons she can tend to act like one at times
Dragon: Wind storm. Male. 15000. Fierce and a good flyer
Cloud. 25. Male
Flame. 23. Male. Red hair and amber eyes. Cocky but a good fighter. Mentor to Zak
Apprentices:
Zak. 17. Male. Shy and unsure about most things.
Mothers:
Ice. Female. 33. Long red hair and brown eyes. 5 months pregnant.