Demons
Leader( main ): Arinx. Male. 35. Long red hair and green eyes. Ruthless and sadistic. Really only cares for his own clan. Hates half breeds. Father to Alluin.
Dragon:
Name: Ragnarock
Age: Unknown
Gender: male
Element: Fire and rock
Personailty: Alot like his rider.
Deputy (main): Drogo. 26. Matches his leaders personailty well. Aspires to be leader someday. Always joins in a battle when there is one.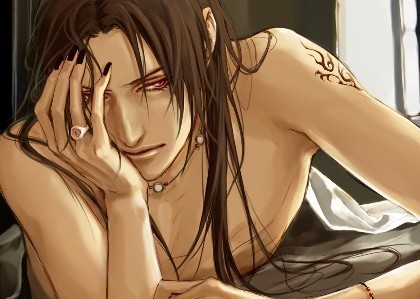 Dragon:
Name: Fissure
Age: 30000
Gender: male
Element Rock
Personailty: Laid back, Enjoys just watching events rather than participating but will jump to defend his rider if needed
Medicine: Drake. Short brown hair. Brown eyes. 32. male. the oldest in the clan. can be very grouchy and doesnt get along well with other medical people.
Warriors:
Alluin (main). 29. Daughter to arnix. Easily pissed off. Hostile to others. Often plans ahead but knows when shes beaten. Not much is known about her past. She is a half demon
Dragon:
Name: Raza
Gender: female
Age: unknown
Element: Fire and rock
Personailty: Simmilar to Ragarock as she is his daughter
Reaper. 29. Quiet and rather cold to others.