Seven Deadly Sins
Wrath
Name: Drogo
Age: 28
Gender: Male
Race: Rider/Mage (Speciality in Fire and Lightning)
Affiliation: Himself/Sevensins
Appearance:
Personality: Drogo used to be a polite and well presented young man. However, he soon grew into a callous and ruthless rider. He is greedy and selfish, but also cunning and manipulative. He will do anything to get what he wants. He has a thirst for power and magic.
History: From a young age he showed excellent skill in combat and strategy. He was a genius, a protege that his father used. He was 14 when he became a rider, and began his journey toward magic and enchantments. He grew into the power tool his father wanted. This caused Drogo to become unhinged and first for power himself. Failing at killing his father, Drogo was sent into exile, where he created the seven deadly sins and swore to rise up once more and claim his throne of power.
His Dragon
Name: Helios
Age: 1,500
Gender: Male
Appearance:
Personality: Hot-headed and sadistic. He enjoys fighting and showing off his power and dominance. A lot like his rider.
Lust
Name: Lyanna
Age: 23
Gender: Female
Race: Human/Witch
Appearance:
Personality: Lyanna is a cunning and manipulative woman. She can easily read people, and uses their wants and weaknesses against them. She is also a talented witch, especially with her powers of persuasion and alluring charm. She is hard to read and likes to toy. She's flirtatious and playful. She acts as the groups spy and informant.
Other: She is the sister to Hisoka, spy/informant/warrior
Her Dragon
Name: Chromia
Age: 1,400
Gender: Female
Appearance:
Personality: Calm, Collected, tends to be a voice of reason to her older brother Helios, clever
Greed
Name: Hisoka
Age: 28
Gender: Male
Race: Human
Appearance:
Personaity: An oddball. Hisoka is a cunning, mysterious and strange man with a disturbed and twisted personality. He is greedy, and sadistic, enjoying seeing the pain and suffering of others. He loves to fight, and becomes possessive and obsessive over things. Hisoka can be playful and unpredictable, but has a deep love for killing powerful foes.
Other: Brother to Lyanna, Assassin
Pride
Name: Chrollo
Age: 26 (Looks)
Gender: Male
Race: Elven
Appearance:
History: Chrollo was responsible for a great massacre in his Elven clan, and went on the run. Drogo found him and took him in, after seeing his talent as a healer.
Other: Doctor/Healer
Envy
Name: Kazama 'Kaz'
Age: 24
Gender: Male
Race: Halfling (Half elf)
Appearance:
Other: Fighter skilled in archery
Gluttony
Name: Grimm
Age: 35
Gender: Male
Race: Dwarf
Appearance:
Other: Fighter skilled with an axe and strength, Black smith, Weapon Specialist,
Sloth
Name: Zoro
Age: 30 (Age of Death)
Gender: Male
Race: Undead
Appearance: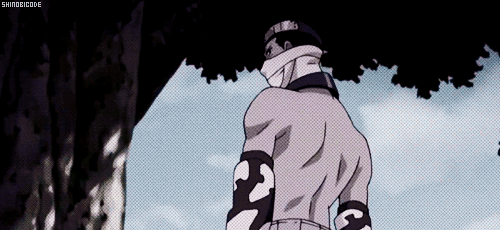 Other: Assassin, fighter with giant sword,